Doxey Primary School
Doxey Road
Stafford
Staffordshire
ST16 1EG
Thursday 7:15pm (for a 7:30pm start) - 9:00pm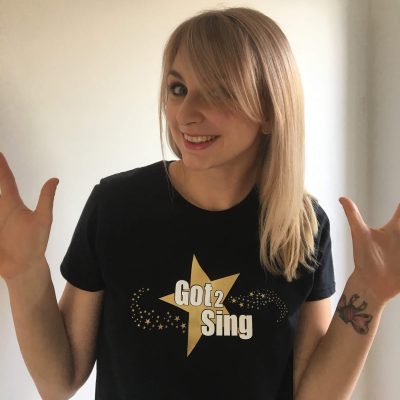 Stafford Leader:
Olivia Thomas
View Profile
Join our Choir in Stafford – Got 2 Sing Local Choirs
Do you enjoy singing, socialising and performing? If you are looking to join a choir in Stafford, we have a local adult choir which is open to everyone!
Our brand new Stafford Choir is now open!
We meet every Thursday, 7:15pm (for 7:30pm start) at Doxey Primary School.
You can sign up for a Free Taster here or simply turn up on the night (check term dates here).
The choir brings so much joy to my life. I've made so many new friends and love our local performances. Joining has been the best thing I've done!

Alison, Got 2 Sing Choir Shrewsbury
I cannot express how fantastic it is to be able to sing along with well known songs at the top of my voice and not annoy the neighbours (and husband). Beth instills such enthusiasm and knowledge in such a fun way which makes it a delight. I would recommend anyone who loves music to come and join us.

Christine, Stourport – Got 2 Sing Choir Bewdley
I wanted to personally thank you and your helpers for all the hard work and everything you do for us guys here at Bromsgrove Choir every week.

I'm proud so be part of a great, fun-loving team of people. It really is inspiring to hear you sing and I'm grateful that we have such a professional and approachable leader.

Every single week I look forward to learning new techniques to improve my voice. I feel as though I've come such a long way already!! But overall the best thing is the positive, bright and no-pressure atmosphere which wouldn't be possibly without your guidance. Thank you!

Elliot, Got 2 Sing Choir Bromsgrove
Great fun, good company, great stress-buster!

Jeanette, Got 2 Sing Choir Telford