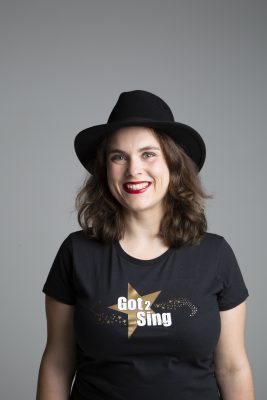 Anna Reuben
Choir Leader
Anna is originally from Leicester, where her love for music began at school. She grew up singing in choirs, playing the piano and playing and composing pieces for percussion in the orchestra.
Anna went on to study in Brighton, graduating with first-class honours in Media Studies at Sussex University. She has subsequently had a diverse musical career singing and teaching a variety of musical genre in Europe, America and South Korea.
In addition, Anna became a practitioner of adult education, helping staff in international companies with their English skills. She returned to the Midlands to complete her teacher training (PGCE) at Keele University and has since worked in various schools teaching music.
Currently Anna is part of a folk-pop duo and the lead singer in a high energy functions band.
Anna says: "Got 2 Sing Choir allows me to combine my two passions – that of music and teaching. I truly believe in the therapeutic benefits of singing and the power it has to change people's lives for the better. Whether they get to be part of the choir or listen to the fantastic result, Got 2 Sing Choir spreads joy and that's a hugely worthwhile thing to be part of!"