SYMPHONY HALL 2022
Wednesday 7th September 2022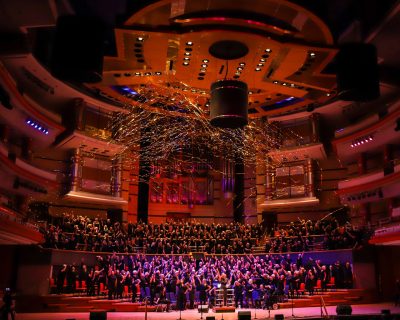 WAS THAT A DREAM?
Did we really perform TWO shows at the Symphony Hall yesterday? Yes, yes we did and we completely SMASHED IT!
So good, so good, so good!
Well I don't know about you but we're all feeling pretty blurred eyed this morning… could be from all the tears that were shed yesterday!
Tears of joy
Tears of pride
Tears of passion
This moment will stay with us for a lifetime. We made it through the darkest of times, together. We fought on and yesterday was OUR celebration, our moment to show what we're made of and what our choir means to us.
You all sang your absolute hearts out and we are so proud of each and every one of you for believing in us, for standing by us, for holding our hands, for trusting us and for keeping us going. G2S is nothing with out you and we are eternally grateful to each and every member.
Our team…where do I even start?
You talented beautiful humans.
A unique group who have brought hope and light into so many people's hearts and houses.
Your energy, passion and commitment to G2S fills my heart and you should be so proud today of how beautifully each one of your choir and its members sang.
You are amazing and I can't wait to take you out and celebrate in true leader fashion (with fizz and lots of dancing!)
Rest up, and can't wait to see you for new term music day on Wednesday!
Jim, Charlotte, Jane, Theresa…we did it. All the hours, all the meetings, all the stress, the effort, the co-ordination, the planning, the ideas, the creation… WE DID IT!!! 700 people, 17 team to manage, 14 choirs, 18 coaches, one huge Dudley rehearsal, 2 shows… WE REALLY DID IT! BEST YET!!! What next?!
So a final thought from me…yesterday was pure magic. Life affirming. There just is no feeling like it. Watching the joy on your faces, seeing your families, children jump up and sing their hearts out too – it is actual magic. A moment that I wasn't sure that we would see again, but we made it through, we never gave up hope and we did indeed meet and sing again.
Soak it in…feel proud…we did it and we are all enjoying reading every single one of your comments – thank you!
We can't wait to show you the photos and videos in due course and in the meantime…please help us tell the world just how amazing and truly special G2S is and let's make this the biggest and best September new term to date!