Got 2 Sing Youth Choir – Singing Classes for Juniors
Does your child love to sing and perform? Aged between 9 – 18?
Got 2 Sing Youth Choir in Stourbridge is for them!
Have fun singing pop & musical theatre songs
Develop their singing voice
Make new friends
Build confidence and self-esteem
We offer all prospective members a free taster session so we can meet you and you can see what we do. Simply book your taster session below or call 03330 146 164 for more information. Term Dates  CLICK HERE
 (Please see our T&C's)
Click here for a free taster session
Got 2 Sing's Youth Choir is a thriving choir for budding young performers aged 9 – 18 year olds who have a passion for singing. We learn great pop and musical theatre songs in 2 and 3 part harmony. At Youth Choir our members learn good vocal technique and performance skills, whilst having fun and making new friends.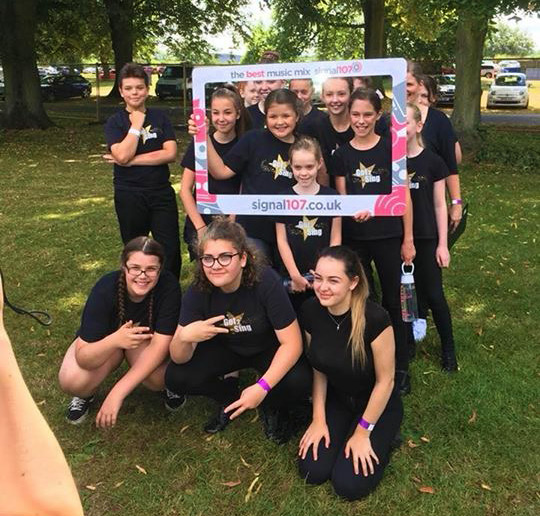 Our members have the opportunity to perform in prestigious venues across the county alongside the main Adult Choirs. From Disneyland Paris to the Birmingham Symphony Hall, Got 2 Sing Youth Choir have astounded audiences with their professional sound and charisma! You will see your child gain confidence, make new friends and have the opportunity to perform in multiple shows and concerts throughout the year!
They will learn how to find their singing voice, gain singing techniques and also learn performance skills, not to mention make new friends and don't worry, they do not need to be able to read music or have sung in a choir before. If they love to sing then they are sure to fit right in!
Click here to find out time and place for the Got 2 Sing youth choir in Stourbridge
What a fabulous Got 2 Sing Youth Choir concert. I can't begin to explain how proud we are.
These performances bring such joy to our lives.
Jess just adores Got 2 Sing Youth Choir and has made so many new friends!

Jessica's Mom – Got 2 Sing Youth Choir