Light Hall School
Hathaway Road, Shirley
Solihull
Birmingham
B90 2PZ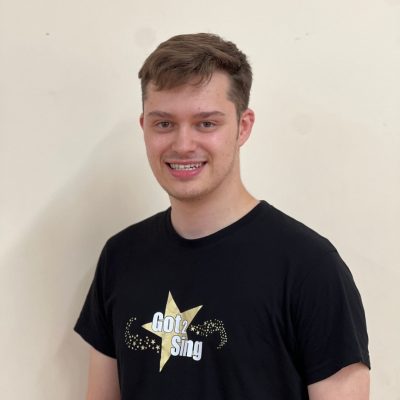 Solihull - Our Brand New Choir is NOW OPEN Leader:
Nick Hawkins
View Profile
Join our Choir in Solihull – Got 2 Sing Local Choirs
Do you enjoy singing, socialising and performing? If you are looking to join a choir in Solihull, we have a local adult choir which is open to everyone!
Our BRAND NEW Solihull Choir is NOW OPEN!
We meet every Thursday, 7.15pm (for 7.30pm start) at Light Hall School, Hathaway Road, Solihull.
You can sign up for a Free Taster here or simply turn up on the night (check term dates here).
Our choir in Solihull offers many opportunities for you to perform at events across the West Midlands and further afield. Places we have performed at include Birmingham Symphony Hall, Dudley Town Hall, Kidderminster Town Hall, Hagley Hall, Ludlow Castle, the Worcester Show and even Dublin Cathedral and Disneyland Paris! You can view upcoming and recent choir events in Harborne and across the West Midlands here.
The choir brings so much joy to my life. I've made so many new friends and love our local performances. Joining has been the best thing I've done!

Alison, Got 2 Sing Choir Shrewsbury
I love the group singing, my voice has improved and I have made lots of new friends. It's fabulous and I can't thank Beth and her family enough.

Amanda, Got 2 Sing Choir Stourbridge
From my first taster session I was made to feel so, so welcome I just had to go back.If you are worried about being the new member as I was, fear not, you will be making a great addition to your week; we sing, dance and laugh our way through every rehearsal – then we go down to the pub and do it all over again!Thank you to all of my new Got 2 Sing friends for making each week special xx

Annie, Got 2 Sing Choir Hereford
The Choir is a lovely thing to be part of and we are lucky as we happen to have an excellent teacher!

Caroline, Got 2 Sing Choir Cheltenham
The feel-good factor after an evening at Got 2 Sing is amazing! I'm always singing the songs we are learning and there are no 'prima donnas'!

Chris, Got 2 Sing Choir Worcester
My sister and I really love choir and get so much out of coming each week. Your enthusiasm is infectious – and the sessions are fun and friendly. You have such a beautiful voice and make the weekly sessions such fun and enjoyable for everyone. When we all sing together it is hugely emotional and uplifting. I never thought that being part of a choir could make you feel so good!!

Thank you for running our choir! Onwards and up!!

Diane and Yvonne, Got 2 Sing Choir Bromsgrove