Castle Donington College
Mount Pleasant
Castle Donington
Derby
DE74 2LN
Monday, 7.15pm (for 7.30pm start)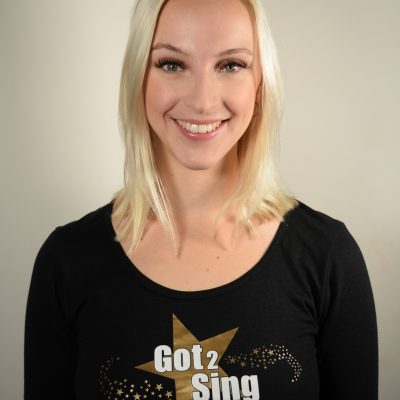 Castle Donington Leader:
Amanda Bonsall
View Profile
Join our Choir in Castle Donington – Got 2 Sing Local Choirs
Do you enjoy singing, socialising and performing? If you are looking to join a choir in Castle Donington, we have a local adult choir which is open to everyone!
We meet every Monday, 7.15pm (for 7.30pm start).
You can sign up for a Free Taster here  (check term dates here).
Our choir in Castle Donington offers many opportunities for you to perform at events across the Country. Places we have performed at include Birmingham Symphony Hall, Ludlow Castle, the Worcester Show, Stourbridge Carnival and even Dublin Cathedral and Disneyland Paris!
The choir brings so much joy to my life. I've made so many new friends and love our local performances. Joining has been the best thing I've done!

Alison, Got 2 Sing Choir Shrewsbury
Being part of Got 2 Sing is fantastic and the best thing I've ever done. It makes me feel special and valued. I love it!! It gives me some special time to share with my daughter and gets me out of the house.

Alison, Got 2 Sing Choir Stourbridge
I love the group singing, my voice has improved and I have made lots of new friends. It's fabulous and I can't thank Beth and her family enough.

Amanda, Got 2 Sing Choir Stourbridge
From my first taster session I was made to feel so, so welcome I just had to go back.If you are worried about being the new member as I was, fear not, you will be making a great addition to your week; we sing, dance and laugh our way through every rehearsal – then we go down to the pub and do it all over again!Thank you to all of my new Got 2 Sing friends for making each week special xx

Annie, Got 2 Sing Choir Hereford
Becoming a member of a choir has brought joy to my life. I love to sing in the shower but I never dreamed I would be singing in the Birmingham Symphony Hall or on tour in Dublin! Since joining Got2Sing I have gained confidence in performing, hopefully improved my singing voice, and made many friends. Our rehearsals, which I look forward to every week, are fun and entertaining and prepare us for the many sing outs and concerts we perform during the year.

Barbara, Bromsgrove – Got 2 Sing Stourbridge Choir
I sang, I laughed, I made friends.  That was the best feeling ever!

Barry, Got 2 Sing Choir Lichfield