St John's Middle School
Watt Close
Bromsgrove
B61 7DH
Thursday 7.15pm for 7.30pm start - 9.00pm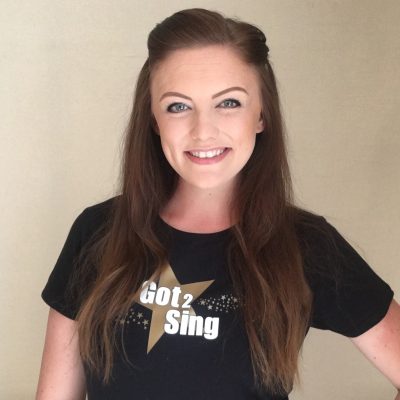 Bromsgrove Leader:
Cassie Gardner
View Profile
Join our Choir in Bromsgrove – Got 2 Sing Local Choirs
Do you enjoy singing, socialising and performing? If you are looking to join a choir in Bromsgrove, we have a local adult choir which is open to everyone!
We meet every Thursday, 7.15pm (for 7.30pm start).
You can sign up for a Free Taster here (check term dates here).
Our choir in Bromsgrove offers many opportunities for you to perform at events across the county and the Midlands. Places we have performed at include Birmingham Symphony Hall, Worcester Show, Worcester Victorian Markets, Worcester Warriors Rugby Club, and even Dublin Cathedral and Disneyland Paris! You can view upcoming and recent choir events in Worcester and across the West Midlands here.
Becoming a member of a choir has brought joy to my life. I love to sing in the shower but I never dreamed I would be singing in the Birmingham Symphony Hall or on tour in Dublin! Since joining Got2Sing I have gained confidence in performing, hopefully improved my singing voice, and made many friends. Our rehearsals, which I look forward to every week, are fun and entertaining and prepare us for the many sing outs and concerts we perform during the year.

Barbara, Bromsgrove – Got 2 Sing Stourbridge Choir
My sister and I really love choir and get so much out of coming each week. Your enthusiasm is infectious – and the sessions are fun and friendly. You have such a beautiful voice and make the weekly sessions such fun and enjoyable for everyone. When we all sing together it is hugely emotional and uplifting. I never thought that being part of a choir could make you feel so good!!

Thank you for running our choir! Onwards and up!!

Diane and Yvonne, Got 2 Sing Choir Bromsgrove
I sang, I laughed, I made friends.  That was the best feeling ever!

Barry, Got 2 Sing Choir Lichfield
I look forward to practice on Thursdays and seeing the pleasure on the faces of the other members. A truly memorable and uplifting experience. The time just flies!

Carole, Got 2 Sing Choir Stourbridge
The Choir is a lovely thing to be part of and we are lucky as we happen to have an excellent teacher!

Caroline, Got 2 Sing Choir Cheltenham