Join a local adult choir in the Midlands, UK
We are the modern choir experience!  If you love singing, socialising and performing, then find and join a choir near you!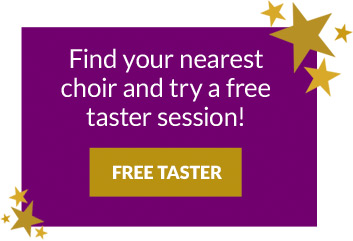 Got 2 Sing's adult choirs are for over 18's who have a passion for singing or enjoy socialising with others. We organise local adult choirs across the West Midlands and we welcome anyone to join. While at Got 2 Sing, you will learn how to sing and develop contemporary vocal techniques with our supportive singing lessons.
Our adult choir members have the opportunity to perform in prestigious venues across the West Midlands alongside the youth choir. From performing at the Birmingham Symphony Hall to Disneyland Paris, you will have an amazing and memorable experience at Got 2 Sing.
We are much more than an adult choir; a family who loves to socialise, perform and sing! We want you to be a part our family, so why not try a free taster session at a local choir today?
Click here to see our term dates.
Got2Sing has made such a difference to my voice, my outlook, my confidence – my life! Singing with such a fantastic group is the highlight of my week I'd recommend joining to anyone!

Hannah, Got 2 Sing Stourbridge