Book your FREE choir taster session!
Due to COVID 19 restrictions our free taster sessions are currently online, please complete the form to join us.
We would love to welcome you.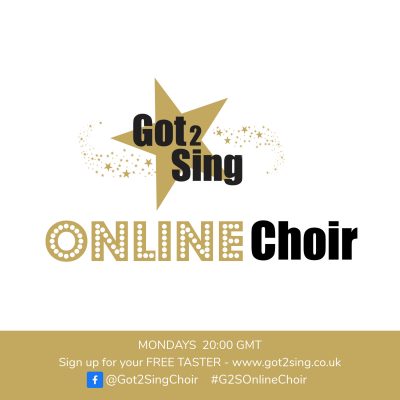 Our Online Choir meets Mondays 8pm GMT via Zoom.
Simply choose 'ONLINE CHOIR' in the drop down location tab
and we'll get you singing in no time! 
We LOVE to welcome new members here at Got 2 Sing Choir– where 'the more the merrier' really rings true! We want to share our passion for singing with everyone who walks through our doors! Singing songs from top of the charts to golden oldies – we are all in! No sheet music, no auditions, no experience required … come and join the fun!
Singing uplifting hits of pop, rock and soul in beautiful three-part harmony, the choir is open to people of all abilities.