Celebrating 10 Years
Monday 2nd August 2021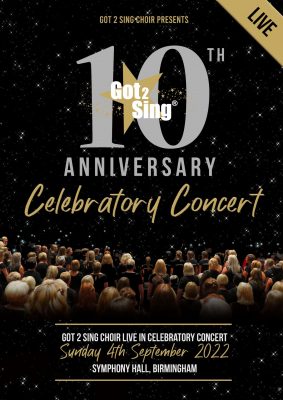 It's our 10th anniversary year and we cannot WAIT to get singing together and working towards our celebratory concert at the Symphony Hall, Birmingham.
It's not too late to join us. Our new term starts w/c 13 September 2021 and we would love to have you on board. Your chance to become a member and sing with us at our special concert!
Call us for more info on 03330 146 164 or email info@got2sing.co.uk
Let's get you singing!