Got 2 Sing Choir Board the SVR Carol Train!
Friday 21st December 2018
6:30pm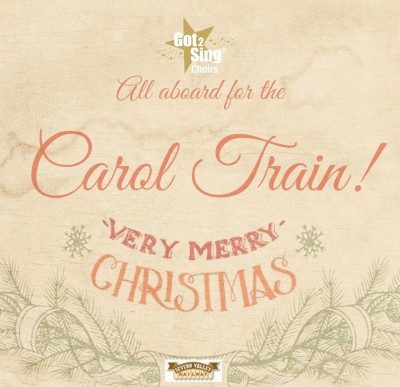 Got 2 Sing Bewdley, Stourbridge and Wolverhampton Choirs board the Severn Valley Railway's 'Carol Train' for what will be a wonderful Christmas journey, travelling from Kidderminster to Highley. From 6:30pm at Kidderminster SVR station, Got 2 Sing will fill the concourse with the sounds of Christmas before everyone boards the 'Carol Train.' En route we will stop at Arley station where Got 2 Sing will get off to sing carols with the passengers before continuing the journey to Highley, where at the Engine House, Got 2 Sing will lead the singing once more, spreading some good old fashioned Christmas joy!