Karaoke G2S Style: The 80s Session!
Wednesday 14th April 2021
7:30pm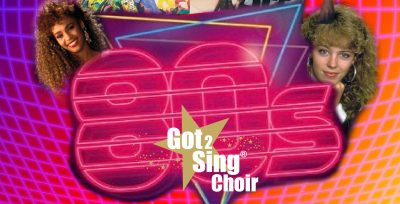 Karaoke G2S Style is back! This time with your favourite 80s classics!
Got 2 Sing Members! Head to your Members' Area to vote for your favourite 80s songs to feature on the night by 2nd April and we will see you there for an awesome night of singing and bopping!
N.B. 80s fancy dress is optional but would be like totally wicked!