Got 2 Sing Choir Supports BBC Children In Need
Monday 9th November 2020
7:30pm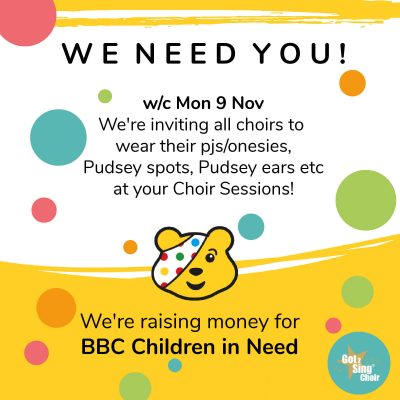 It's time to get fundraising so that together, we can change young lives right across the UK by supporting this amazing charity.
This year, Got 2 Sing Choir is inviting it's wonderful members to don their comfiest pjs or onesy or wear their spottiest outfit and of course some pudsey ears for their choir session the week commencing 9th November.
Let's have a fantastic evening of singing and fun whilst raising money for BBC Children In Need.
Talking of raising money…
Click here to donate:
Thank you!