Got 2 Sing Online Choir is Open!
Monday 8th June 2020
8:00pm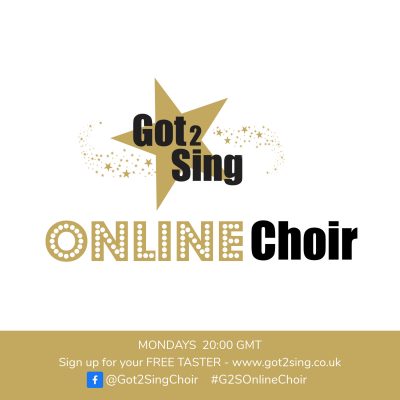 Why joining our online choir could help you!
Singing in an online choir brings you joy and the feel good factor of being part of a group from the comfort of your own home.😃🎶
A choir is about people, not places! We can get you singing with people from all walks of life from all over the UK – how awesome is that! 
"Even though you might be on your own, you don't feel like you're on your own. Being involved in a collective endeavour creates a sense of community that really helps when it comes to loneliness and mental health." – Gareth Malone
We couldn't agree more! 👏
Our sessions are led by our talented team of professional Choir Leaders. They bring the perfect mix of enthusiasm and professionalism to create uplifting inspirational sessions like no other. Full of laughter and of course, plenty of singing!