Music Bingo!
Wednesday 2nd September 2020
7:30pm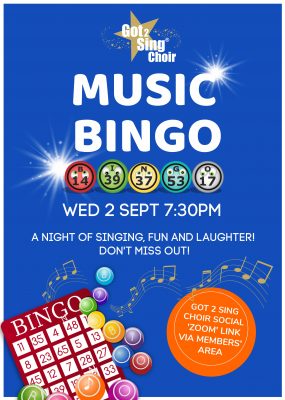 Come and join us for an evening of fun and laughter with lots of singing and jigging rolled in!
Music Bingo is a fun spin on the traditional game which allows you to sing along to your favourite party music whilst competing against your choir buddies.
Full instructions and the Zoom link can be found on your Members' Area.