Book your FREE choir taster session!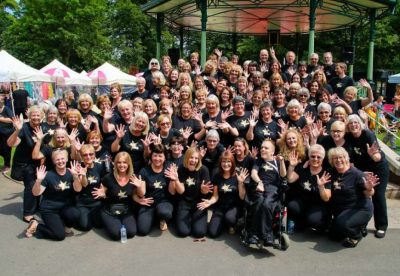 Simply complete the booking form for further information which will be sent to you by email. Please don't worry if you're coming by yourself – we have new members every week and you will be made to feel very welcome and meet like-minded, spirited, fabulous people!
Got 2 Sing is a group of vibrant, high-energy and fun modern choirs that meet in:
Stourbridge, Bewdley, Worcester, Bromsgrove, Wolverhampton, Hereford, Cheltenham, Shrewsbury, Telford, Harborne and a Youth Choir in Stourbridge.
Members do not need to audition or be able to read music as all teaching is done by ear. Singing uplifting hits of pop, rock and soul in beautiful three-part harmony, the choir is open to people of all abilities.