Got 2 Sing Choir at the Symphony Hall 2019
Friday 4th January 2019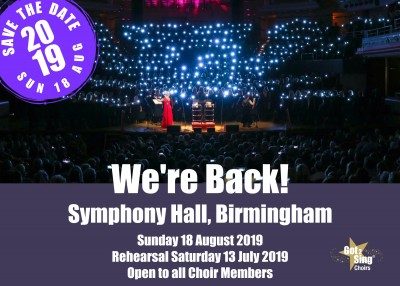 We're back for our 4th concert at this prestigious concert venue!
SAVE THE DATE: Sunday 18 August 2019
It's not too late for you to take part. Your chance to perform brilliant songs alongside hundreds of other singers!
Come and join the fun and grab your free taster, you won't regret it!