Got 2 Sing Choir Raises the Roof and Funds for Ladies Fighting Breast Cancer!
Monday 2nd September 2019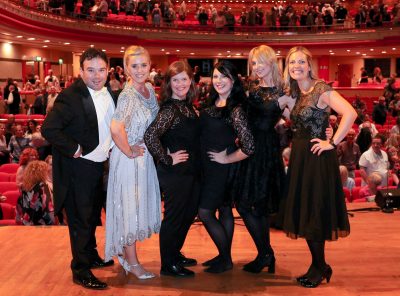 Got 2 Sing Choir members from across the Midlands, some 800+ in total, took to the stage for 2 sell-out concerts at the Birmingham Symphony Hall on Sunday 18th August and raised £5,617 for the Midlands' based Ladies Fighting Breast Cancer (LFBC) charity which works exclusively with the Queen Elizabeth Hospital.
The concert, which comprised two performances of popular hits and songs from the shows, included a guest performance from LFBC's 'Well-being Community Choir,' whose members have been affected by breast cancer. They joined Got 2 Sing Choir on stage to perform the 1970's classic soul hit 'Lean on Me.' The show's encore 'Make Your Own Kind of Music' said it all, and the audience joined in to rapturous applause from the choir.
Beth Dunn, founder of Got 2 Sing, was overjoyed with outcome and said, "It was a wonderful concert. We have been absolutely overwhelmed with messages praising the professionalism of the performance. It was also such a relevant charity for us to support as there are several Got 2 Sing Choir members who have had breast cancer or are currently going through treatment. It was an amazing experience for everyone and I would like to thank everyone for their generosity in supporting this fantastic cause!"
Veronica Kumeta COO and Co-founder of LFBC, commented, "We would like to thank Beth Dunn and Got 2 Sing for the incredible opportunity to join them on stage at Symphony Hall with our LFBC Choir singing 'Lean on Me' for the show 'This is Us.'  An incredible amount of money was raised  –  £5,617.68 and we sincerely thank everyone for their support and Got 2 Sing Choir for choosing Ladies Fighting Breast Cancer as your charity."