Got 2 Sing Choir's Christmas Gift of Singing
Tuesday 12th January 2021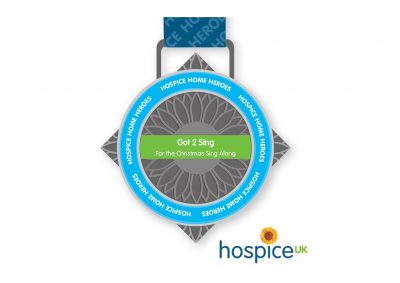 Got 2 Sing Choir served up the kind of Christmas spirit to make your heart sing! They threw open an invitation to join them far and wide the week before Christmas by hosting a virtual 'Great Big Christmas Got 2 Sing-Along' and premiered it live on YouTube.
The choir's aim was to bring the festive spirit through song into as many homes, hospitals, hospices and workplaces as it could. Members from across the country came together on-line and sang some all-time Christmas classics, from 'O Holy Night' to 'Rocking Around the Christmas Tree.
And, with the pandemic having impacted on charities' fund-raising efforts, the Choir decided that they would also try and help one of the UK's most worthy charities, Hospice UK and raised £190 for them in the process!