Life Changing Moments
Tuesday 14th July 2020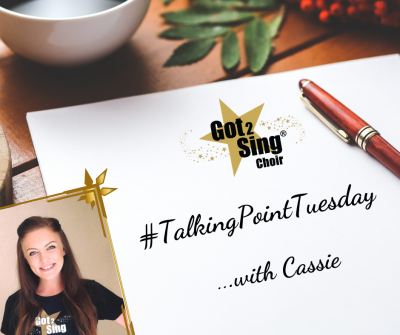 * Life Changing Moments *
How do we respond to change?
There have been many changes in my life so far… a change of career, meeting my fiancé, having our children… and now living in LOCKDOWN… with an ever-changing view of what the future will look like.
The first MAJOR change in my own life was when I got my first ever cruise ship job. I literally capsized out of my old life into a new one!
At a time when my confidence was drowning in doubt… I just couldn't seem to build myself up enough, to get my head above the stage boards I'd been dreaming of!… I ended up working for a drainage company, as a business development manager, sat at my desk every day, dreaming of a different life, aboard a completely different ship. I was meant to be a performer! I just knew it.
When I finally realised it was down to me to do something about it, I made one small move (I googled "cruise ship auditions!") that set sail to a MASSIVE quick change of events!
I look back now at that one small step and it encourages me to keep making more and more 'small moves'. As proven in my own life, a series of small events can create life changing situations… and I see this at choir time after time too. A small sign-up to a free taster, a little step through the door for a first choir rehearsal, a quiet hello to the person next to us, one first note of a song… that grows into spectacular adventures and many life-long friendships!
So, what is our one small move at the moment?
Mine is showing up for our online Got 2 Sing Choir sessions… it has already had a HUGE impact on my time in lockdown so far. Just being able to see everyone's faces, connect, sing, share and support each other during this time is invaluable to wellbeing… and that extends to those around us too. Of course, I miss seeing everyone in person, but I know I would not be coping half as well if it wasn't for all my wonderful Got 2 Sing Choir members and team.
Got 2 Sing Choir has brought me a new extended family and it is such a joy seeing others take small steps, each and every week, towards a life-changing joy, full of fun, laughter and sheer delight in singing too!
THANK YOU to all my members who keep supporting us during this very difficult time. Let's keep each other afloat and sing while we journey through this storm together!
Cassie x