Charlotte Crowe – Creative and Development Partner, Choir Leader for Bewdley & Stourbridge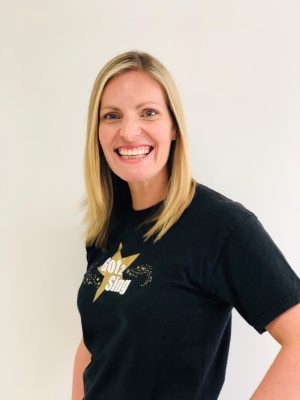 Charlotte Crowe
Creative and Development Partner, Choir Leader for Bewdley & Stourbridge
Having taught singing for over 17 years, Charlotte brings her experience and energy to Got 2 Sing alongside her contagious enthusiasm for music.
Charlotte has had a passion for singing from a very early age. In fact she has been told that she could sing before she could talk!
Since childhood, Charlotte has been involved in choir groups and started teaching singing in local stage schools and privately when she was 18 years old. Since then, she has gained a BA Honours degree in teaching and has co-ordinated music in several schools. Charlotte has significant experience in leading choirs and has enjoyed taking groups to exciting venues such as the London O2 Arena and events such as the Radio 3 Choir of the Year competition. Charlotte says: "Performing live is thrilling and the feeling you get when you give it your all in front of an audience is unbeatable!"
In addition to teaching, Charlotte is also part of a successful covers band and enjoys getting audiences dancing and singing their hearts out in a range of venues around the Midlands.
"I am so excited to be apart of Got 2 Sing Choir. The songs that we sing are fun and uplifting and I can't wait each week to get stuck into them with the choir. It really is the highlight of my week!"