Nick Hawkins – Choir Leader for Harbonre & Solihull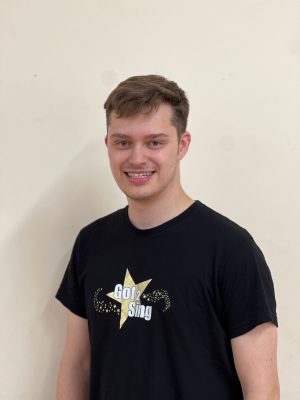 Nick Hawkins
Choir Leader for Harborne & Solihull
Nick lives, eats and breathes music! He has emersed himself in it from a young age and starting gigging when he was just 14 years old. Since then, he has kept himself extremely busy, working in primary schools as a specialist music teacher and Director of Music, leading bands, session playing as well as piano and singing tutoring.
Nick also has a passion for performing and he can be found most weekends gigging with a big band, belting out Rat Pack classics from artists such as Frank Sinatra.
If that wasn't enough, Nick is also a British Ballroom and Latin American dance champion!
He is delighted to be a part of the Got 2 Sing Choir team and can't wait to share his love of music-making with everyone.