Theresa Pearson – Youth Choir Leader & Creative Team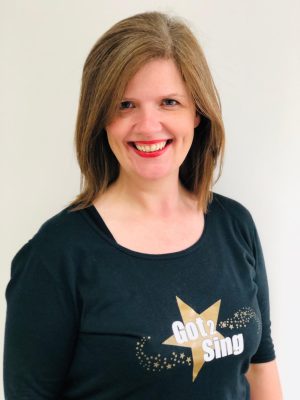 Theresa Pearson
Youth Choir Leader & Creative Team
As an accomplished pianist and singer, it wasn't until Theresa took time out to be a full time Mum that she began yearning for a new musical challenge. Theresa was first through the door at the very first Got 2 Sing Choir and she became hooked on singing and performing once more. It was also the start of the journey that gave her the confidence to revisit her piano studies and gain her Grade 8.
"I know first hand the transformative power of singing with others. The choir has helped me regain the confidence to pursue my childhood dream of working in music. I adore teaching the Youth Choir. The passion and enthusiasm each member brings to rehearsals is infectious and I thrive on the challenge of inspiring them to sing and perform. I've watched their confidence and musical abilities grow and with that I'm hopeful they will sustain a lifelong love of music and singing – as I have."
As an integral part of the Creative Team, Theresa also helps choose, write and arrange all the bespoke songs used by Got 2 Sing Choir. From pop songs to stunning ballads – Theresa certainly knows how to write beautiful arrangements for our members to sing, perform and enjoy.
"I find myself so lucky working alongside the most inspiring, talented and energetic team of people. Singing together can truly change your life – trust me I'm a Choir Leader!"