New Choir for Harborne
Monday 12th November 2018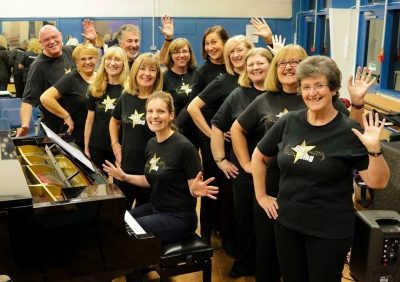 The launch of a new community choir in Harborne should be music to the ears for those seeking the perfect opportunity to put a spring in their step and banish those winter blues.
With an expanding network of choirs across the Midland, Got 2 Sing opens in Harborne on Tuesday 13 Nov 2018. It is open to anyone and everyone aged 18 plus – you don't have to be able to sing, read music and better still, there is no audition!
Choir Leader, Charlotte, believes that singing can support a sense of community and increases your self-esteem, "The health benefits associated with singing in a choir are well documented and singing together gives us that 'feel good' feeling. But don't just take our word for it – check out our testimonials on the website to see for yourself how joining a choir has helped our members overcome depression, anxiety and loneliness. It's a real stress buster!"
The new Harborne choir will be led by experienced choir leader and singing tutor, Charlotte Crowe. Charlotte said, "We are not a typical 'stand behind the music' type of choir – we bring popular songs to life with harmony and simple movement and have plenty of fun in the process! We love performing too – and this may include anything from an outdoor flash-mob, to a choir tour. We've sung to a packed house at the Birmingham Symphony Hall 3 times too – and in 5 years have raised over £100,000 from our performances for local charities. You don't have to be brilliant at singing or able to read music – we would just love you to make friends and share in the fun!"
Anyone wishing to experience what Got 2 Sing offers simply has to turn up any* Tuesday evening, 7.30pm at Harborne Academy, Harborne Road, B'ham B15 3JL or a 'free taster session' – one and half hours of singing and fun!
*Term time.