New Year, New You! Free Open Evening
Tuesday 8th January 2019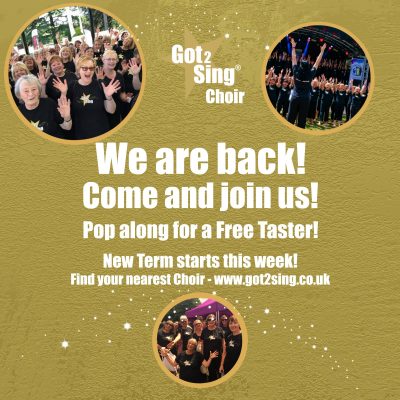 Our New Year Open Evenings begin next week – w/c 14th Jan – and we would love to see you!
Perhaps you have been putting it off or have had second thoughts?
We appreciate that it may feel a little daunting to some of you but we would like to reassure you that we are an extremely friendly bunch!
You don't need to be able to read music or have previous singing experience….it is that easy! You can come for 5 minutes or stay for the whole session, you can just sit, watch and listen or join in with some of our wonderful uplifting songs.
Meet new people, make new friends, learn something new…there could be no better way to start the New Year for a New You!
Make that step – we promise you won't regret it!
And if you can't make next week, don't worry – you can pop along any week during term time and you will always be given the warmest welcome! All our choir locations are listed here.