People invited to 'sing in the new!'
Tuesday 2nd January 2018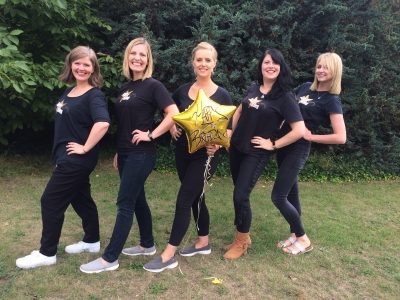 Got 2 Sing choirs' founder Beth Dunn is inviting people to 'sing in the new' this January, as it is the month of resolutions and new beginnings.
A new term starts w/c 15th January and Beth is hoping to introduce people to singing as a means of living healthier and happier lives by training members in vocal technique, harmony & performance! Singing may not necessarily be the first topic that springs to mind, but joining a choir may well prove as beneficial as joining a gym – and a whole lot more fun!
She commented "Got 2 Sing is not your typical 'stand behind the music' type of choir as there's no requirement to read music or audition.
"Our rehearsals are friendly and fun and we sing wonderful, uplifting popular songs in three-part harmony and put some movement to the songs to bring them to life!"
Beth added, "From experience I know how much singing together can improve people's self-esteem, health and confidence and being part of a choir has helped many of our members with loneliness, depression and anxiety, offering a sense of community and belonging."
We have eleven choirs across the Midlands which includes our new Birmingham South choir, which opens January 23rd and our Stourbridge based Youth Choir for 9-18 year olds.
Anyone can pop along for a free open rehearsal / taster – no experience or singing ability is necessary. Choir locations and times can be found here on the website.