People of Cheltenham invited to 'sing themselves healthy and happy' with Got 2 Sing
Monday 22nd August 2016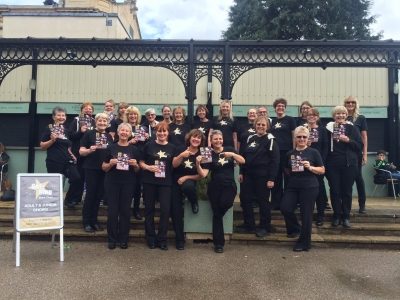 Singing isn't necessarily the first topic that springs to mind when we're seeking to live healthier and happier lives, but joining a choir may well prove as beneficial as joining a gym – but a whole lot more fun!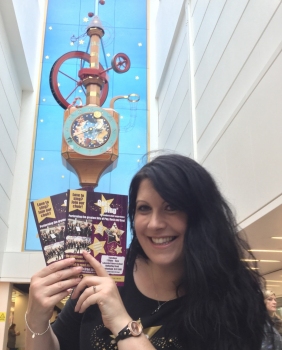 So the launch of a new community choir in Cheltenham should be music to the ears for locals seeking the perfect opportunity to put a spring in their step as we say goodbye to summer and hello autumn!
Got 2 Sing, an inspirational, contemporary community-based group of choirs, spanning the West Midlands, Worcestershire, Shropshire and Herefordshire is opening its doors at Lakeside Primary School, Hatherley Road on the evening of Tuesday 13th September.
Members train in vocal technique, harmony & performance. Choir leader Cathy Hart, commented "We're not quite your typical 'stand behind the music' type of choir – we sing wonderful, uplifting songs, from pop to classics and musical theatre, in at least three-part harmony and put some movement to the songs to bring them to life! No need to read music or have any previous experience and no scary auditions so why not give it a try!"
Having sung professionally for more than 16 years, Cathy brings a wealth of performance and teaching experience to Got2Sing. With a BA Honours degree in Theatre and Performing Arts, and professional training in the field of Contemporary Vocals, Cathy has considerable experience in teaching individuals how to find their true voice and sing with passion.
So what health benefits are associated with Singing? Singing is an exhilarating activity; a creative experience which can improve mood by producing a hormonal high. Concentrations of Oxytocin (the 'love hormone', known for its multiple positive psychological effects influencing social behaviour and emotion) increase significantly when we sing. Oxytocin has been proven to reduce symptoms of anxiety, increase trust, improve relaxation, and even increase romantic attachment (!) Other perceived benefits of singing include reduction of negative feelings, such as despair, depression and loneliness; and improvement to physical health for those with longstanding difficulties. In particular, the deep controlled breathing associated with singing has been described to counteract stress and give a sense of fitness.
Lastly, singing in a choir is an intrinsically social activity, involving processes of co-operation and co-ordination. Regular commitment to attend rehearsals motivates people to be physically active. The social support and friendly relationships made through choir promote a sense of wider 'community', social inclusion and belonging. Happiness indeed!
Sing yourself healthy and happy this autumn – pop along for a free taster session. Got 2 Sing opens its doors on Tuesday 13th September at Lakeside Primary School, Hatherley Road, Cheltenham, 7.15pm for 7.30 pm – 9.00pm.