Youth Choir Enters into the Spirit of Christmas at the Cone!
Sunday 27th November 2016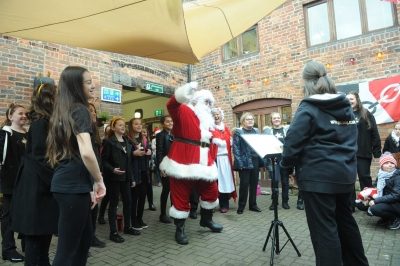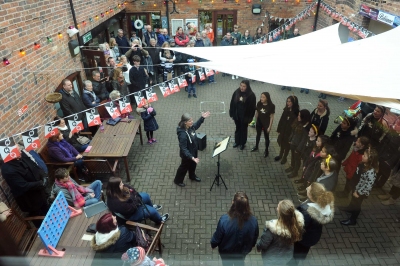 What a wonderful time Got 2 Sing Youth Choir had singing at the Teenage Market and Christmas Fayre – a national initiative aimed at young people whereby they are given a free local platform to showcase their creative talents, at the Glass Cone, Stourbridge!
Santa and Mrs Claus were also in attendance and joined the choir at the end of the set singing and dancing to 'Merry Christmas Every One' and 'Rockin' Around The Christmas Tree.'
The Choir, comprising 9-16 year olds, also sang 'Fight Song,' 'A Thousand Years from Twilight,' 'Stitches' by Shawn Mendes and 'Lost Boy'Got 2 Sing YC at Cone by Ruth B.
They also used the opportunity to raise more money for Children In Need, which boosted their grand fundraising total to £186.11 for the charity.