Got 2 Sing Choir – Summerfest
Saturday 18th July 2020
1:00pm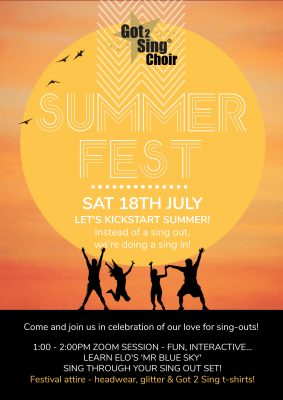 Let's kickstart summer with a mega sing in via Zoom!
We love performing here at Got 2 Sing Choir and whilst there may not be the opportunity to all meet together just yet, that's not going to stop us!
So grab your glitter and festival headwear, put on your Got 2 Sing Choir T-Shirt and join us for a great day!
We are learning 'Mr Blue Sky' too! How fun!